Property Funding - Peer to Peer Lending & Equity
Simple Crowdfunding is a property crowdfunding platform that connects Investors with property professionals looking to raise funds (Fundraisers). We provide both Peer to Peer Lending and Equity funding for projects in the UK, through our regulated platform.
We work with highly engaged property developers and professionals who provide us with a supply of property projects to fund, which we then make accessible to qualified investors.

We first received authorisation for our peer to peer lending arm in 2013 and have been growing ever since. We work with developers of all sizes including those with £multi-million portfolios, who are happy to share their knowledge and expertise through our 'Learn Whilst Investing' element. Funded projects also vary; from planning gain opportunities to large commercial to residential developments, new builds and even ships!
Our team are experienced property professionals, who enjoy what we do. We love to see property companies successfully grow and reach their property ambitions and investors build their own wealth portfolios online, in a simple, repeatable way through an FCA authorised platform!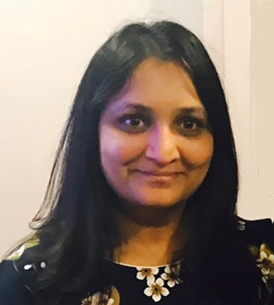 Atuksha Poonwassie, Managing Director

Atuksha's background is in CRM and Analytics consulting where she has helped many companies build effective customer relationships, often across many countries.

Her sole focus is now Simple Crowdfunding, a platform that offers both Equity and Peer to Peer Lending (P2PL). Atuksha was introduced to this marketplace in early 2013 and set up her first P2PL platform later that year with Davin. Since then, she has introduced an Equity arm to the business and specialises in providing crowd-backed funding within the property industry.

Atuksha is a Director of the UK Crowdfunding Association, and regularly engages with policymakers to advance this marketplace. She is also the 2017 National Venus 'Influential Woman of the Year' award winner.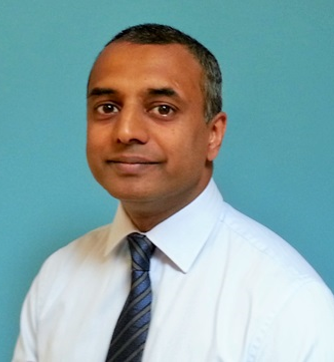 Davin Poonwassie, Operations Director
Davin's background is in IT and database design and implementation, providing global solutions to manage and protect customer and company data.

He was first introduced to crowdfunding in early 2013 and he spotted the opportunity that crowdfunding brings. At the end of 2013, our first property crowdfunding platform focused on Peer to Peer Lending was born. After speaking to our customers, Davin soon realised that there was also a need to provide an Equity option, thus Simple Equity was formed. With a background in data, databases and information technology, Davin is well suited to this marketplace.

Outside of crowdfunding, Davin is a business and property coach, helping others achieve their goals and aspirations. Davin is also a keen property investor, investing in parts of the UK and France.